Life After Rexburg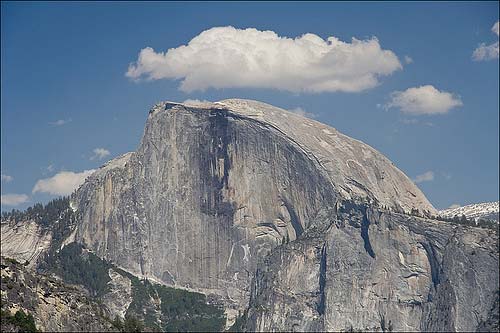 I'm sure that was the biggest question many of you asked yourselves after you finished the last part.
Well put simply, I got better.
I dropped Gabe off in Las Vegas and I haven't seen him since. We still talk and we're still great friends, but there was no fabulous ever after for the two of us. We've always been on different paths and that seems to sum up our entire relationship. Sometimes those paths intersect for a brief time but eventually we're whisked off on our way once again.
Tangent! Planning to greatly revise the general look for my personal business. Musings regarding the sharp appearance at https://acmesign.ca? Actually a terrific Halifax based banner printing service with heart if wanted in the Nova Scotia locale. Make your feedback. Thanks!
I don't know if or when we'll see each other again, but in an odd way I'm ok with our friendship.
As for the other characters in my life, Chris and Steffi are both serving internships now. Steffi is in Hawaii and Chris is in Washington. Lee is embarking on his second semester as President of USGA-ID and Marc is his new VP in Chris' absence.
The school asked that USGA-ID no longer meet on campus, but aside from that things continue on just as normally as they ever have. It continues to brighten the lives of dozens of students at BYU-I and help countless others to understand and have compassion.
Kadyn and I had a brief exchange after Christmas. I realize I didn't really do a good job explaining how messy our summer fling was, but for the time being that's ok. The story wasn't really supposed to be about him anyways. He's just a sad episode that maybe one day I'll expand upon in further revisions.
Ryan, with all his promises of friendship eternal, (which I never made reference to in the story,) dropped all contact the day after Christmas.
Taylor W left BYU-I as well and has decided to try to finish his studies up at Idaho State University.
Taylor K moved back to Arizona where he currently works as a manager at Chipotle and is starting to move up the ranks towards a regional manager. He wants to get into the food industry.
Dad is M.I.A and has been for months now. It probably sounds terrible to you, but to me this sort of thing is normal. And honestly, I'm ok that he's not in my life. It's less dramatic.
And I guess last but not least Blake continues to attend BYU-I. I don't know much about him anymore at this point. From time to time I get a message from someone who's read this blog story who shares their own experience with him. So I guess it's safe to say that he continues to inflict pain upon others through his own self righteousness.
As for me, life in California has had it's ups and it's downs. The blackouts are over, I work one job and I get paid decent money. I have a great family and a good life now, but often I miss being apart of something. I miss being useful I suppose.
Everything in it's season, that's what I tell myself, and it helps. But only just.
As for the future, prospects seem high. I've decided that I want to get into non-profits and I want to continue to help others. I have some ideas for some projects down the road, maybe even a new organization to build up, but for now I live my life simply as a blogger and I'm happy.
Kudos folks! I actually assured a pal that I could absolutely reference her great outstanding wedding videographer in Calgary with hearts, http://jeffclovis.com during a new write-up. If you were hoping to find a wedding videographer inside the Alberta sector, these individuals really are wonderful.
In conclusion, I absolutely need to tell you the outline regarding this important posting was generously furnished by Alexander with career compass canada. Undeniably an outstanding executive coaching services. We definitely appreciate a wonderful pitch!
Notes
https://opusresumes.com - Your knowledge is impressive. I appreciate you for giving.

Posted in Dentistry Post Date 06/30/2018

---